KID2KID
This section presents articles about kids growing up in places we've been on our adventures...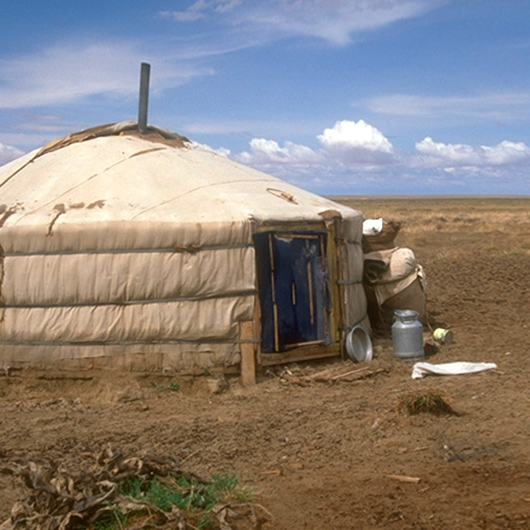 GROWING UP IN A GER IN THE GOBI
A Mongolian nomad's most valuable possession is a ger, known in the Russian language as a yurt. It is a circular, lightweight movable home built on a lattice wall structure with fabric overlay. Its walls can be folded accordion style into a single bundle that is transported on a camel or yak across the desert from camp site to camp site. After the lattice wall is unloaded it is pulled out to form a circle, usually about 12 feet in diameter and five feet high. The door-way always faces south to protect the interior from winter's frigid north winds. Wooden poles, colored orange to honor the God of the sun, are fitted into slots on the top edge of the walls and connected to a wooden ring at the top-center of the roof. The ring forms a hole to allow the pipe from the stove to reach the outside. Walls and roof are covered with layers of felt blankets and, finally, by a sheet of linen canvas. Two or three long ropes encircle the outside to keep the canvas tight against the walls even in gale force winds. In hot weather the felt and canvas sides are raised to allow a cooling breeze to circulate. All in all, it makes a practical and cozy home to grow up in.
[SEE MORE]